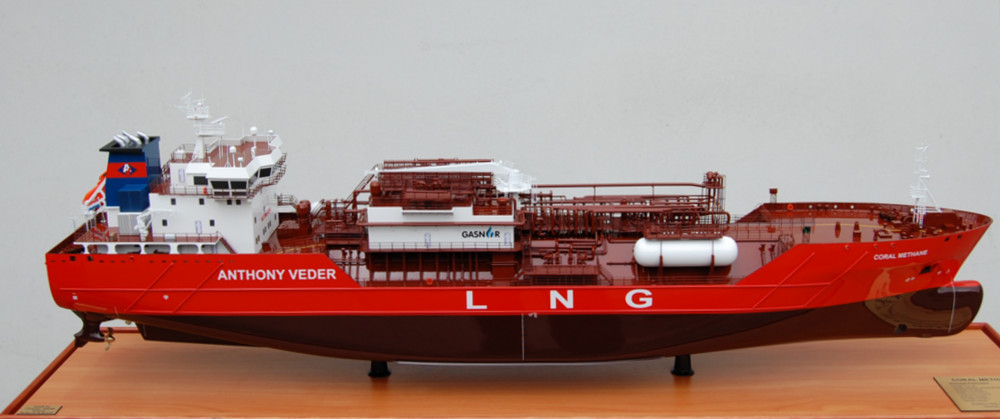 History
The business of the ship modelling has got a long tradition in Gdańsk. In 1955 the Central Office of Ships Construction created a department of models' production. This unit was designed to prepare replicas of the ships equipments, and as an additional activity it prepared models of ships. In 1964 the production of the models was transferred to Gdansk Shipyards, and since 1973 this department continued its activity under the J. Conrad Korzeniowski yachts' shipyard. During this time the models of the ships were produced for shipyards and foreign trade companies. Our models have been exported and presented on exhibitions in Europe and around the world. In 1991 the model department was excluded from the shipyard and privatized. Since then the company is running its own business and is known as a Conrad-Model Limited Liability Company. 

Tradition of the first ship-model organisation is continued. The team was improving the art of the professional model's business throughout all those years. We create unique models of ships, yachts and vessels. The team of experienced, professional and talented craftsmen produces handy-made outstanding replicas of all types of ships for exhibitions, owners of the ships and collectors of the models. We have been creating so far hundreds of all types of yachts, vessels, ships in current and historic versions.

The production of the models of ships is our main activity. We are preparing them basing on technical documentation adjusting their scale to our customers' needs. As an additional activity we are performing renovations of the models and create copies of the industrial objects.

"Our mission is to create ships models which fascinate by its quality, presenting perfection in details and greatness of the real sailing units"

The models prepared by our company are brilliant advertisement tool for ships owners and its producers. Having an immense expertise in models' production we are creating unique world class product and at the same time we are offering our customers a competitive price.

We are pleased to invite you to cooperate with our company.
Management Board of Conrad-Model Sp. z o.o.